NORWAY FAMILY

WELCOME...
LAST UPDATED 2-07


My father was born in Norway so I start right away in this beautiful country.
As a child I squirmed through the slides of a place I knew nothing about. Now I see a place where my family came from, a history, a connection. Now as I remember the slides and look at some of the pictures, I see a grandfather working on a farm, a grandmother baking, laughing with her children. I see so much more and appreciate and cherish the few pictures I have and the stories I have heard.
I hope you enjoy this site and maybe we are branches of a tree shared with the history of a spirit, of a country and belonging.
Enjoy your time spent here.



These are the people you will find here:
Wick ~ Lillevik
Nilsdtr ~ Skien
Johannedtr ~ Tvedt-Aure
Hjertaker ~ Vindenes
Vindenes ~ Sundvor
Legland ~ Sundfjord
Hjertnes ~ Ekeland
Nordtviet ~ Laegland
Gjerde ~ Strand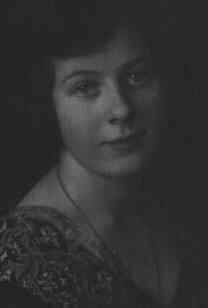 * * * * ~~~~~~~ * * * *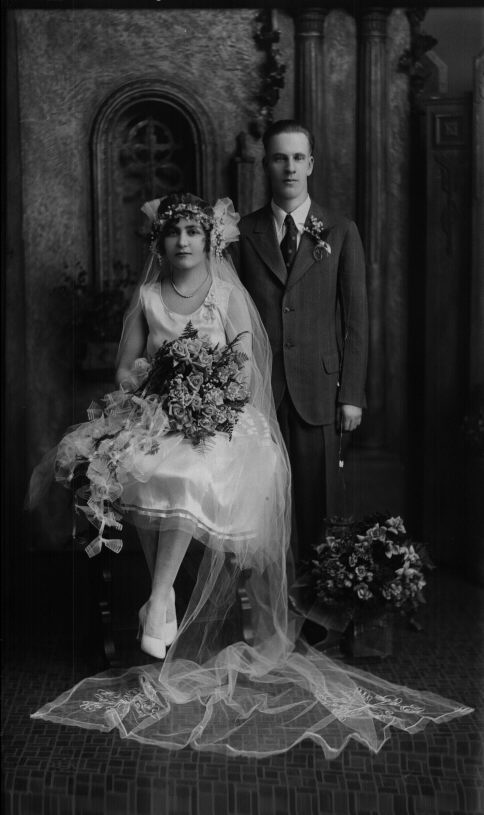 Enger Helina Skien d: 1944 ..................................Ralph S.Wick & Emily Somer
Wick/Lillevik

Ralph (Rolf)Schien b: December 7, 1905 in Strandvik, Fusa, Norway.(have naturalization papers) d: October 15, 1970 In Cary, Illinois. Married Emily Somer December 28, 1928 in Cicero, Illinois. Emily Somer b: September 29, 1909 in Cicero, Illinois. d: Octber 29, 1935 Cicero, Illinois (have b:, d: and m:) Emily was murdered by a Dr. Traxlor , that preformed an illegal abortion, nicking her bowel and Emily died three weeks later. Dr. Traxlor was held to trial and found guilty. Scentence was 25 years. No records of her ever doing time. Emily and Ralph ( Rolf) had two children together. Marylin Phillis(have m:cert.) and Ralph Kenneth(have b:& d:& m: cert.) Ralph being almost 4 years old when he was left by his mother. Ralph was born in Bergen, Norway while Ralph & Emily were on a two year visa.Rolf later married Virginia Bell Gardner in 1935. She was a kind and loving person and devoted to her family.
Gerdt Hansen Lillevik (Wick) b: 1873 Strandvik, Fusa Norway d: 1931 Norway. m:1901 Bergen Norway m: Enger Helina Nilsdtr Skien b: 1871 Norway d: 1941 Norway. Together they had five children.
Rolf (Ralph)m:(1st) Emily Somer, (2nd) Virginia B. Gardner-Pavil
Hans(Howard) b:1904 d: 1963 m: Dasie L.
Gjert (Gary) b:1902 d:1970 m: Sigfrid Knudsen
Fanny b: 1910 d: 1989 m: Johan Magnus Johsen
Inger b: 1903 d: 1944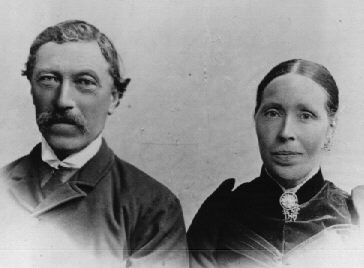 Hans Johanneson Lillevig (1836-1913)born at Akre,Strandvik, Norway. m: Gertrude Johannesdtr Vindenes (July 20,1841-1931) m: 1861 Norway. Gertrude was b: at Hjartaker, Strandvik.
Hans was a farmer.They had part of the farm Lillevik, called "Gjerd". Gertrude's fa: Jahn Sverkeson Vindenes. Together they had 12 children.
Hans b: 1862
Johannes b: 1864
John b: 1866
Kristoffer b: 1868
Johann b: 1870
Gerdt b: 1873 (see above)
Anna b: 1875
Guro b: 1878
Martha b: 1880
Jonas b: 1881 d:1881
Jonas b: 1883
Hjette Karine b: 1887

Johannes Kristofferson Tvedt-Akre from 1825 - ? they leased a small part of the farm Akre, called Buskastykket. m: Anna Johannesdatterb:? d:? Together had 3 children:
Hans b: 1836 (see above)
Marta Malene (1838-) m: 1860 to Johannes Olson Akre (1836-)
Ole Johannes (1841-1869) never married. Had one son b: 1862.

Vindenes (See Kari Olsdtr Hjartaker)
Jans Sverkson Vindenes (1806-1866) He was a skipper owned a boat together with his brother. Had part of the farm Vinnes(Vindenes) in Strandvik. m: 1854 to Anne Bergitte Jakobsdatr(1830-1913) she came from Vestavik from Akeroy. Jans had two children with Kari Olsdotter Hjartaker (1812- ) They were not m: Kari later m: in 1873 to Iver Sjurson Soetre from Hamre county. From then she lived in Bergen. Kari also had children with two other men. She had four all together. Jans and Kari's children:
Gertrude Johannesdtr b: 1841 (see above)
Sverke Olai b:1848

Zverke Zverkeson Vindenes (1757-1837) Had part of the Vinnes farm. b: at the farm Hjartnes, both farms in Strandvik. m: 1796 (see below) ##Gertrude Johannesdotter Sundvor (1774-1833)She is from the farm Sundvor in Strandvik. Zverke & Gjertrude had to get permission from the king to m: beacuse they were COUSINS. She was the daughter of Johannes Erikson Sundvor(1731-1810) He had the farm Sundvor. He was a "sherrif" and quite well off. m: 1753 Brita Hansdotter Sundfjord b: at Hjartnes. Zverke and Gertrude's children:
Sverke Sverkesen Vinnes b: 1800 d: 1870 m:!! Britta Eriksdtr Sundvor (see Britta Sundvor)
Johanna b: 1797
Johannes b: 1803 d: 1856
Jan b: 1806 d: 1866
(see above) Hans b: 1809 d: 1858

Hjertnes (See Gertrude Johannesdtr Sundvor below.)
Sverke Hansson Hjertnes(1732-1799)had the farm Hjartnes from (1751-1799) m: 1753 to Kristi Englesdotter Ekland(1729-1788).Sverk and Kristi's children:
Engle 1754-1845
Hans Revne 1756-1834
Zverk Zverkeson Vindenes 1757-1837 (see above)
Johanne 1760-1842
Magdele 1768-1818
Jan 1863-1866
Vintzens 1786- abt. 1806 20yrs.

Hans Vincentson Kilen- Hjertnes b: 1687 Bolstad d: 1769 m: 1724 to Johanne Sverkesdtr b: 1689 d: 1749. Hans and Johanne's children:
Sverke Hanson b: 1732-1799 (see above)
**Brita Hansdtr b: 1728-1800 m: Johannes Erikson Sundvor m: 1753
Mette (Eikeland)b: 1729 d: 1753
Engel b:1724 d: 1733 9 yrs.
Vincents b: & d: 1726

(NOTE: Follows above **BRITA decendants)
Sundvor (See Hjertnes above, Hans children)
Johannes Erikson Sundvor 1731-1810 m: 1753 to Brita Hansdtr Hjertnes 1728-1800. Johannes and Brita's children:
**Erik Johannes Sundvor 1767-1840 m: Britta Ann Sjursdtr Austerfjord 1799-1860.Sherrif for Rosendal
##Gertrude Johannesdtr Sundvor 1774-1883 m: Zverke Zverkson Vindenes (see above Vindenes)

(NOTE: Follows ERIK above(brother to Gertrude) decendants)
Erik Johannes Sundvor 1767-1840 m: Britta Ann Sjursdtr Austerfjord 1799-1860. Erik and Britta's Child:
!!Brtia Eriksdtr b: 1810-1860 m: Sverke Sverkeson Vindenes (Vinnes) (see Vindenes above !!)
NOTE: Can follow Erik's line to 1944. Thanks to Tore Sundvor.
Hjertaker Kari Olsdtr Hjartaker's parents (see Vindenes above.)
Ole Samuelson Hjertaker(1790-1830) Had part of the the farm Hjartaker . m: 1812 to Marta Englesdotter Legland Sunfjord(1790- ) Farm near Strandvik.

Kristi Engelsdtr Hjertnes parents were:(see Sverke Hansson Hjertnes)
Engle Gitleson Laegland (1748-1823) b: at the farm Bjorndal, Holandsdal. Had the farm Laegland. m: 1773 to Jorna Jonsdatter Sunfjord (1748- )

Ole Samuelson Hjertaker' parents were:(see Hjertaker above)
Samuel Olson Hjartaker(1759-1820) Had the farm at Hjartaker. m: to Cicille Olsdotter Nordtveit (1767-1840)

SKIEN parents of Enger Helina (see Lillevik above.)
Neils Thorsen Heggebo Skien b: 1838 - 1909 Lived at Stumo, Heggebo, and Skien) Olen, Norway. m: in 1869 to Kari Lambriksdtr Strand 1846-1920 (from Sandied ?) fa: Lambright Larsen Espland (Strand) mo: Liva Jacobdtr Strand (from Haugesund to USA in 1910). Neils and Kari's children:
Liva Serina 1868-1891
Thomas Severin 1870-1953 m: Hanna J. Hetland 1872-1951. 3 children.(have info)
Enger Helina m: Gerdt Lillevik (see Lillevik above) Laurits Nelson 1873 Olen- 1944 m: Hanna Thomassen 1868-19?? Bergen 7 children
Peder Johan 1875-1956 m: Julie Kristina Johannesdtr Nilsen 1880-1954
Harald Daniel 1882-1965 m: Ida Caroline Oftedal 1887-1964 (have info from his son)
Lovisa Theodora 1879-1902
Karen Oline 1884-??
Elizabeth Kristine 1887-1888

Thore Svendsen Stumo b:September 24 1809 Olen Hordland Norway d: June 3,1844 Norway. m: in Olen m: Ingerid Nilsdtr Kambe b: 1815 Etne d: April 11,1906 fa: Nils Johansen Gjerde mo: Helge Pedersdtr Stone. (Gjerde farm?) Tore and Ingerid's children:
Sven b: Okland, Olen
Neils Thorsen Heggebo (see above)
Thore
Peder 1846-1869 Belfast
Tores 1849-?
Johannes 1851-? m: Marlene
Siri 1853- ?

Svend Hansen 1783 Olen - June 3,1874 Heggebo m: Siri Torresdal 1769- July 14,1836 Heggebo. Svend and Siri child known:
Thore Svendson 1809 Olen (see above)

Hans Eilertsen 1741 Etne ,Olen m: Olaug Torsdtr from Brustad, Numedal. Hans was a sergant in the Etne Service. Hans and Olaug child known:
Svend Hanson 1783 (see above)
Johann Heinrich Ramm Rame/Ram b: 1688 15yrs in Etne 1726-1741 d: 1741 Etne, Olen m: Martha Hanseth. Johan Heinrich was a captian in the Etne service. Johann and Martha 's known child:
Hans Eilertsen 1741 (see above)

Skine information was given to me by Harald Skien & Peder Skien (who found me online). Thanks so much!

Gjerde Ingerid Nilsdtr Gjerde (see Stumo/Skien above.)

Nils Johanneson Gjerde 1778 - ?? m: 1800 to Helge Pedersdtr Stone 1779 - ??. Nils and Helge's children:
Ragnille 1801-1818 Konfinneret
Peder 1811-1811
Peder 1812-1874? m: Appolone Katrine Magdalene Hoegh 1 child known: Petra Helene 1845-1930 m: Stener Hervig 1835-1918.
Ingerid 1815-?? m: 1800 to Thore Stumo (see Stumo above)
Ingerid 1814-1814
Siri 1819-?? young Ente, Olen

Note: Kari Lambrightdtr Strand (see Heggebo/Skien)can be traced to 1485. This is done on both sides father and mother.Contact me if wanted. Thanks to Harald Skien again.
MY FAVORITE LINKS
Chicago/France Famlies
Norway Famlies
Lawson Family - Tennessee & Virginia
Tennessee Families
Cleveland Herald 1875 - 1800
US GENWEB
TN Newspaper Abstracts
Greene County TN Marriages 1856- 1862
Greene County TN WILLS Vol A-Z 1780 - 1883
UNDER CONSTRUCTION ~ PLEASE VISIT BACK
E-Mail